About Us
Inspiring young people, Discovering Talent
At Rockley Music, we are a small family-run business. A team of enthusiastic music tutors on a mission to inspire and empower the next generation of young musicians.
What We Stand For:
Engagement: We deliver dynamic and accessible drumming lessons, igniting a lifelong love for music from a young age.
Inclusivity: We create a supportive learning environment where every student can flourish and express themselves through drumming.
Life Skills: Our lessons instil discipline, teamwork, and self-expression and help children's personal growth beyond the drumming classroom.
Partnerships: We collaborate closely with our network of primary schools, enhancing music education and nurturing well-rounded students.
Professionalism: We uphold the highest standards of integrity and enthusiasm in what we do.
Learning an instrument is a journey. The team at Rockley Music understand the profound impact music has on a child's life, and we are dedicated to making that experience meaningful, enjoyable, and positive.
Join us as we get into the groove, learning, having fun and making music together!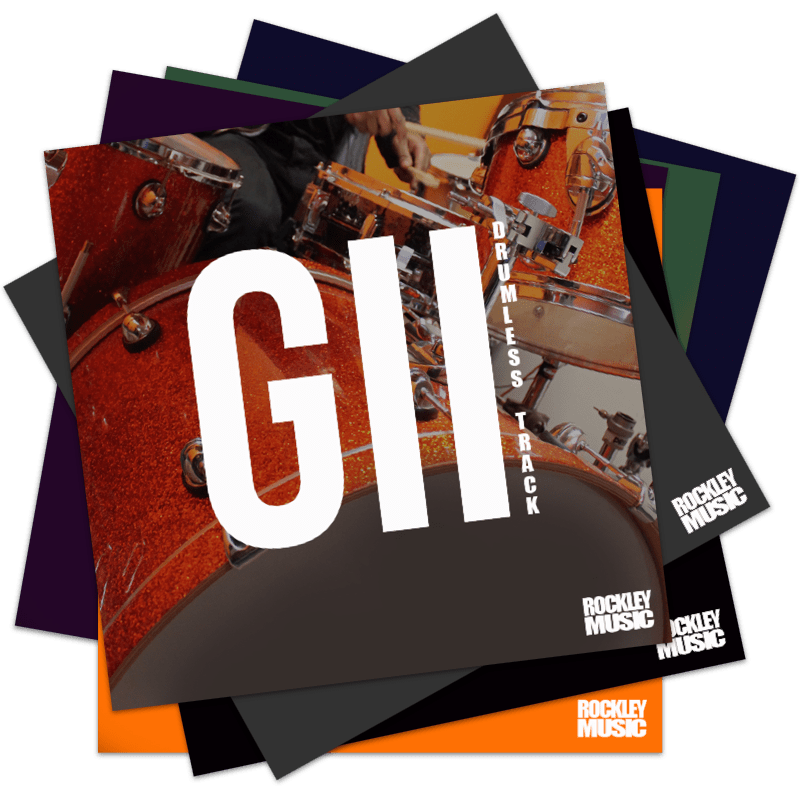 Free Drumless Tracks
---
We have a fantastic range of fun backing tracks to play along to and learn called 'drumless' tracks. These tracks have lots of layers of instruments excluding the drum parts. The idea is that you, the student become the drum part. Try learning the songs be ear, mimic the rhythms in the music and learn the structure/form. No sight reading or sheet music, they are designed as a tool to help you learn new styles of music and improve your timing and groove. So go ahead express yourself!